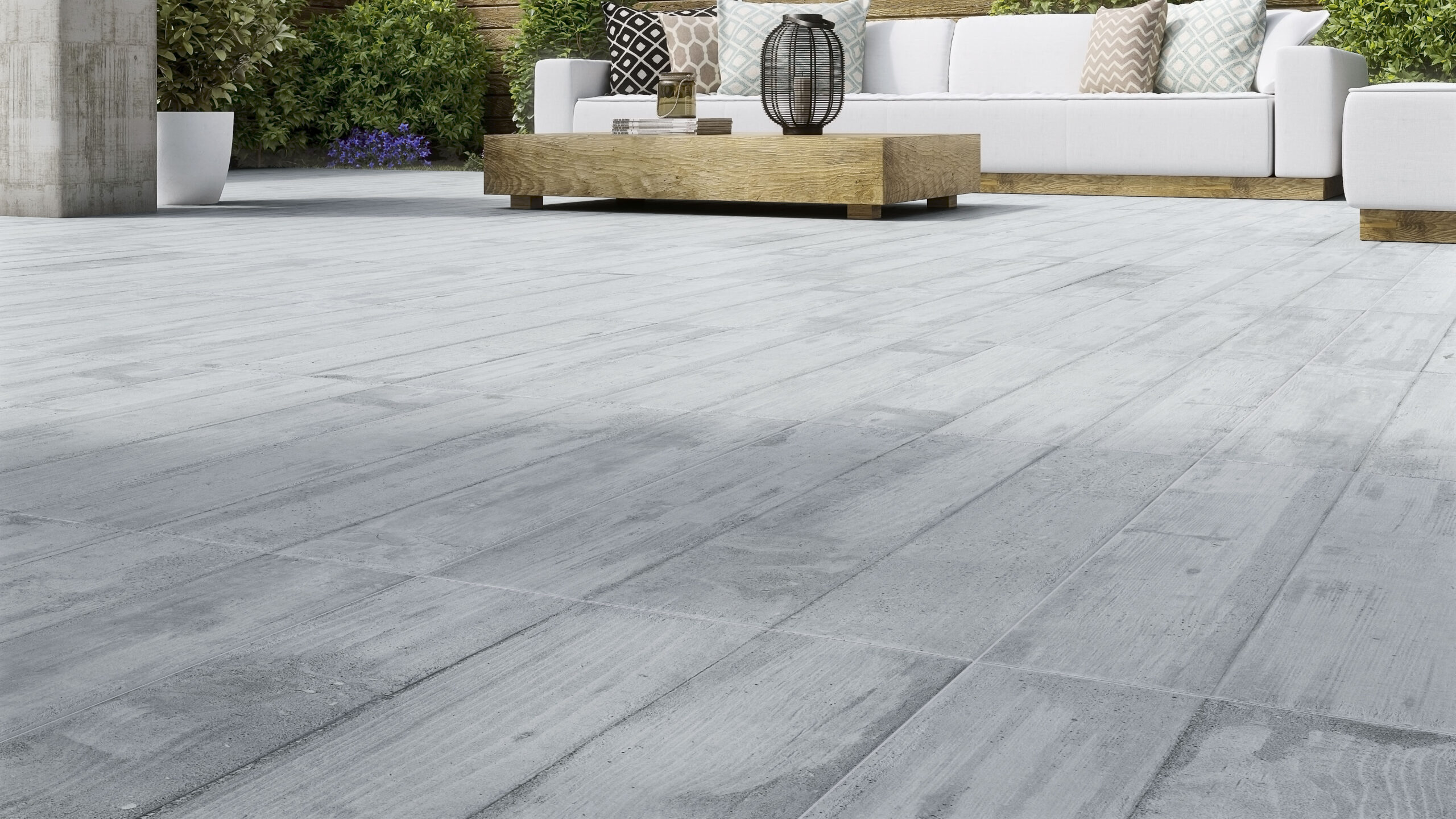 Why choose porcelain tile for floors on terraces?
In addition to being non-slip, it is temperature, stain and scratch resistant, has timeless designs and requires little maintenance
The open areas of the home, like terraces, have taken absolute prominence and this has led us to consider renewing them to enjoy the tranquillity and freshness they offer. Whether you live somewhere where it's already summer, or you live in the southern hemisphere and still have to wait to enjoy the summer, it's always a good time to give a new air to the outside areas of your home. In this sense, ceramics will be your best ally, because it is easy to install and clean and requires no maintenance, as well as guaranteeing maximum hygiene and safety, without forgetting that there is a great diversity of designs so that you can choose the one that best suits your style.
Porcelain tiles: all advantages
Within the range of ceramics on the market, porcelain tiles are a safe choice because of their resistance, functionality and decorative versatility, being perfect for covering the floors and walls of terraces, balconies and pool exteriors.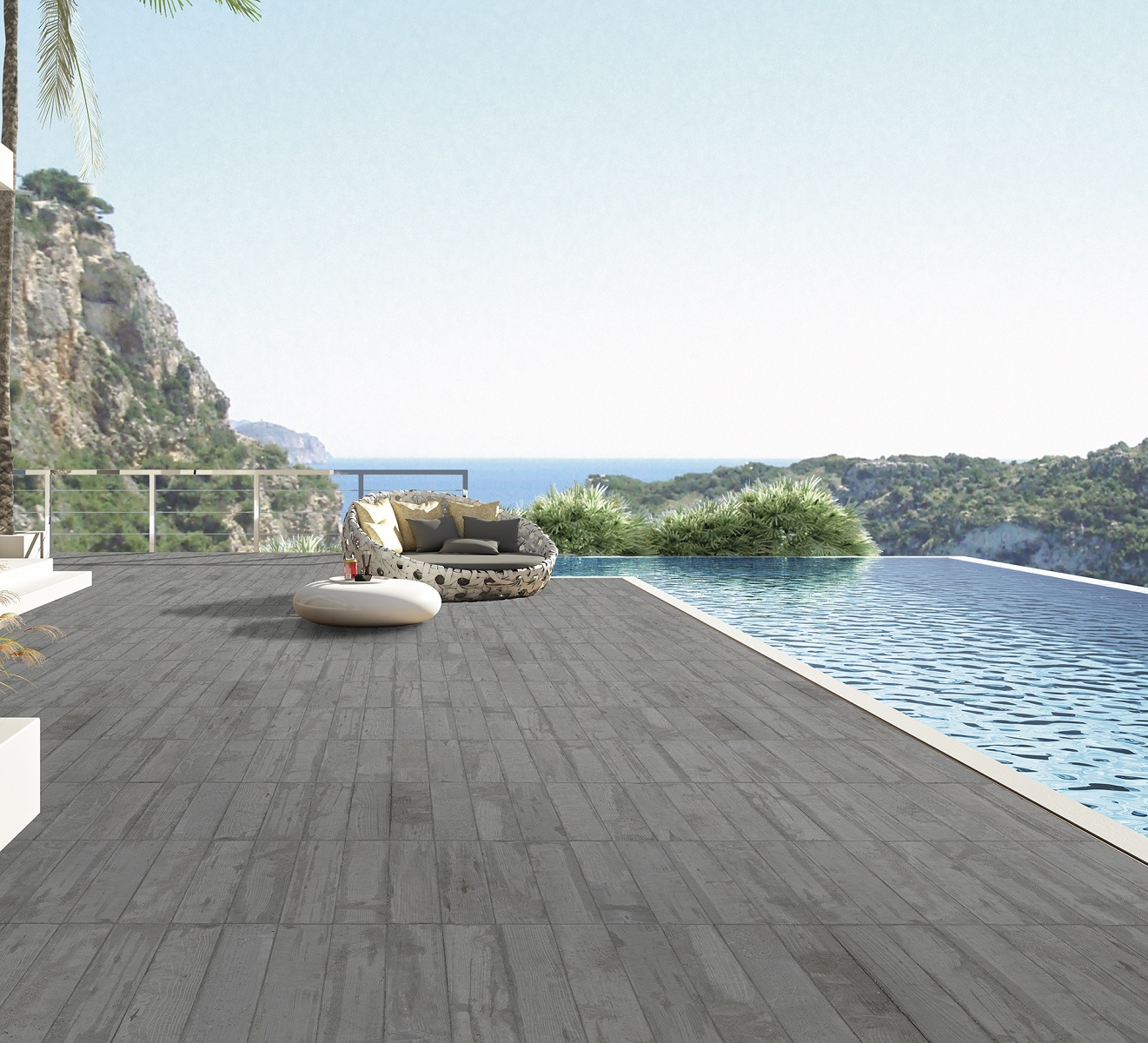 If you've decided that it's time to get your terrace or balcony ready, in our catalogue you'll find various proposals of porcelain tiles that stand out for their non-slip properties (all are type 3, which is the specific one for exteriors). Porcelain is a waterproof material with minimum porosity and minimum water absorption, and this is especially important in any wet area to avoid slips and falls.
In addition, porcelain tile is resistant to heat and cold and will not break or crack in the event of sudden temperature changes or bad weather. Neither the low temperatures of winter nor the stifling heat of the summer months affect it.
But the arguments for choosing porcelain do not end there: it is also very resistant to scratching, transit, knocks and impacts and, as if that were not enough, it offers infinite decorative possibilities.
Here we leave you with different options from our range of anti-slip products so that you can choose comfortably:
Concret as Detroit Collection doesn't go out of fashion. Its easy cleaning, its neutral aesthetics and its robustness make cements a covering material especially suitable for outdoor areas.
Also inspired by nature, ceramic stones dress terraces and balconies with a very contemporary and long lasting touch, like Orion Collection
Now, you no longer have any excuses for renovating your outdoor spaces. With this diversity of designs, finishes and formats, you are sure to find the best material to give a new air to your pool or garden area, porches, patios…