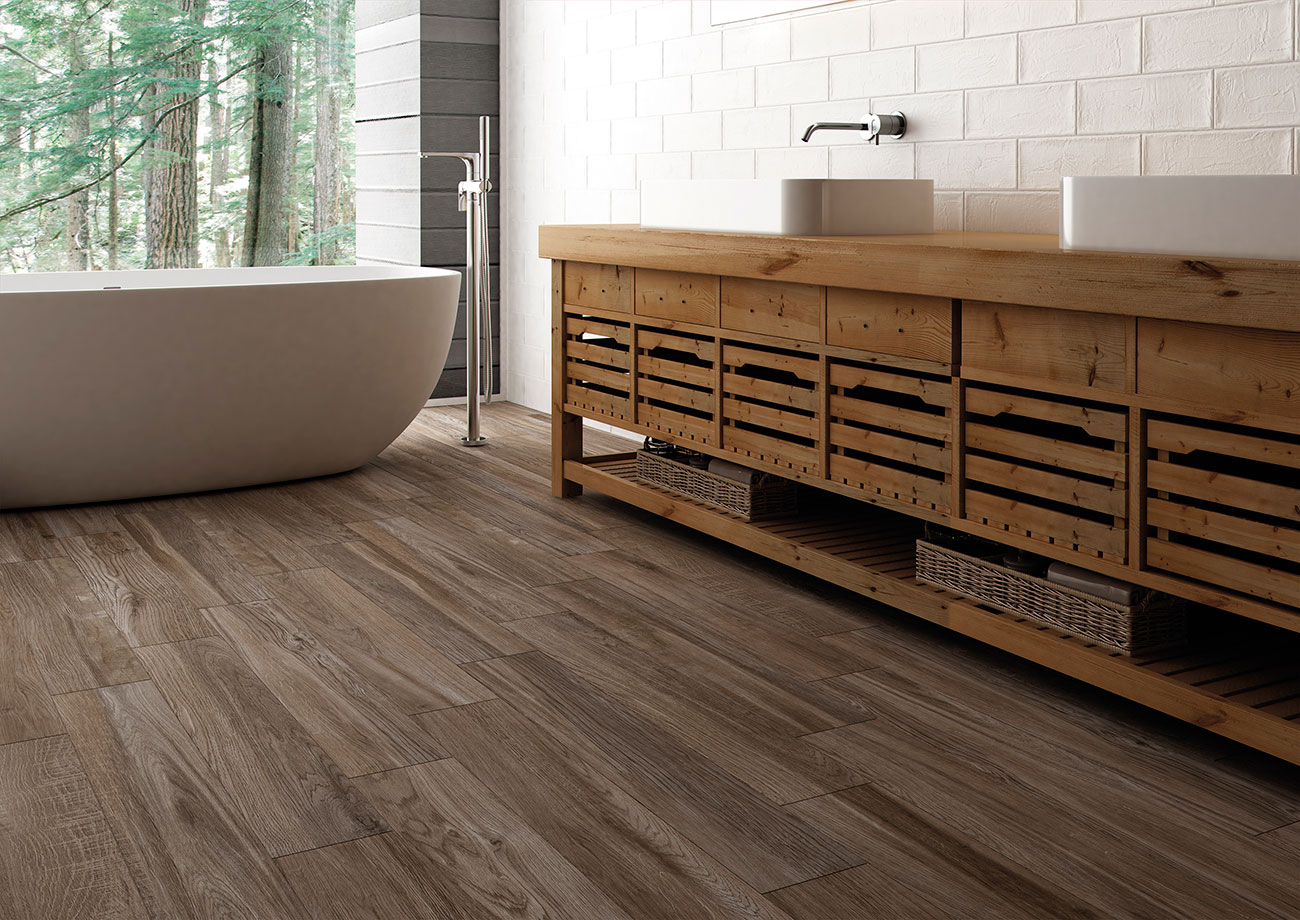 Latest trends in interior design and decoration
Trends come and go. For this reason, Marquis Collection's Marketing and Design department constantly analyses the latest novelties in decoration and interior design with the aim of developing ceramic products capable of satisfying market demand.
Here are five trends that are on the rise:
Purity of materials There is a timeless search for harmony through pure components, where beauty resides in the essence of the raw material and defects are just part of the product's identity. cements, woods with very clear grain and natural stone and slate surfaces earn their attraction from this trend.
New Classic One of the styles with the greatest adaptability and versatility is the Neo Classic, despite what it might seem from its name. Marbles and woods are combined with precious metals such as gold, reviving the luxury and glamour of the 1950s. This unbeatable setting brings out noble materials such as wood or marble dancing in harmony with elegant geometries and warm velvets.
Rustic Urban Traditions and folklore return to prominence in New Folk, a trend in which rustic and natural materials such as wood, cement or brick are fused with sympathetic decorations based on geometric designs and embroidery, creating warm spaces with a strong personality.
Nordic Style The secret of happiness is in finding the point of balance in life, between the two fundamental pillars of order and simplicity, open spaces, clear and bright tones and minimalist decorations are the keys of a relaxed trend which materials such as softwoods and neutral colours take pride of place.
Eclectic Style The so-called «New Memphis» is one of the riskiest and provocative trends, aimed at the more transgressive public. Geometries and decorations contrast with a minimalist aesthetic or yesteryear, resulting in an explosion of colour and vibrant graphics.